Locating a shower outside lets you keep your home clean. Got muddy boots? Wash them outside. Got a dirty dog? Wash them outside. Got kids who like to play in the mud with their friends? Wash them outside.
Ever want to install an outdoor shower? Or have you ever seen an outdoor shower and thought, wow, that looks awesome! Whether its for aesthetics and curbside appeal or for practical use, the addition of a shower located on the exterior of your home is a fantastic opportunity for you to extend your personal design ideas into new spaces.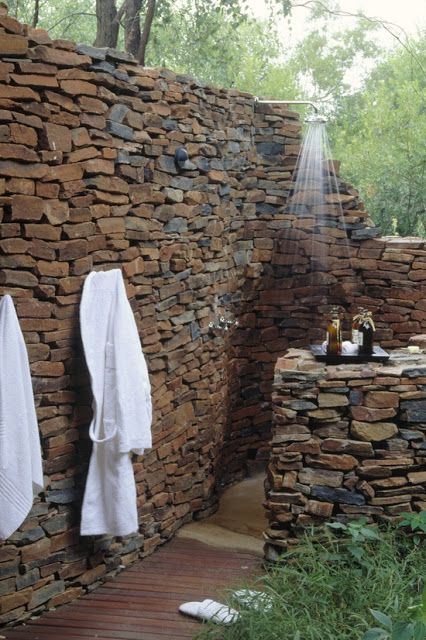 Design outside tends to be more nature inspired, but a contemporary design looks just as good. Try to accent the existing theme of your home. This is different then when designing the interior. Exterior design pulls from your landscaping, house facade and even the roof. You want to tie all these aspects into your new outdoor space.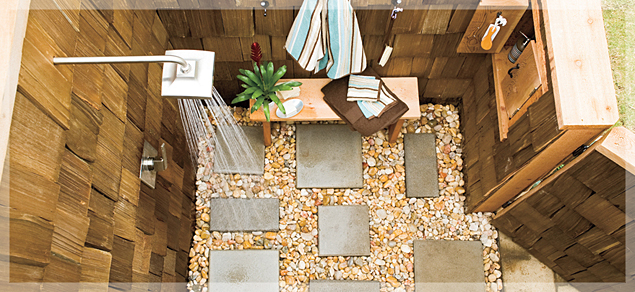 Utilizing the space outside your house is a great way to impress the neighbors and add curb appeal for future buyers. Plus, how many people to you know with an outdoor shower? It can be a 'Wow' factor for some people. Installation may require help from a plumber to tap into existing plumbing, but the benefits outweigh the cost.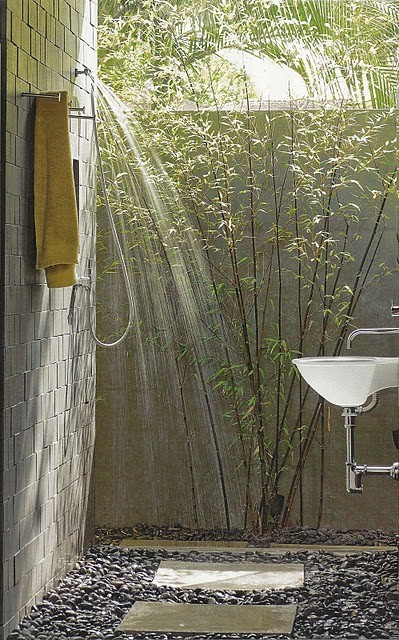 Outdoor showers are great poolside to wash up after a relaxing swim. Chlorine damages and dries out your skin and hair. It's best to remove the chlorine from your skin as soon as you leave the pool. In addition, pools use the same water over and over again. Chlorine disinfects the water, but who knows what's actually in the pool? Taking a brief shower will clean your skin and extend the life of your bathing suit. Chlorine does a number on clothes too!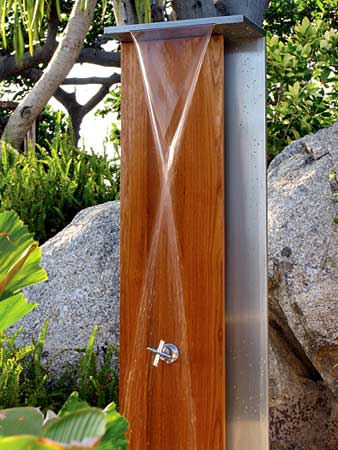 If you have a pet, outdoor showers can provide an easy location to wash your pet and then let them air dry. Gone will be the days of fussing with getting your pet into the shower or sink. And say goodbye to wet paw prints everywhere. Once you've cleaned them up, let them run and bathe in the warmth of the sunlight.